Hey guys! I'm going to college and need some dollar bill$, so I'm parting with most of my KH merch. Check it out!



I'd prefer to sell the items as a lot, but I am willing to split them up if there's enough interest. I don't have any set prices at the moment, so please just make a reasonable offer. I will work out a price with you. :D If you'd like the entire lot, I'll cut a sweet deal. Just something to keep in mind!

My feedback can be found at the following locations: journal, eBay, Etsy.

I also have two KH sniper heart stickers which will be given to the first two buyers, or both will go to anyone who purchases the entire lot.

First up is my copy of Here Are the Young Moderns, which is extraordinarily rare. The case has some light scuffs, but the CD itself is in excellent shape. Like I said, I'll consider all reasonable offers.
(please click the thumbnails for a larger view!)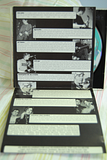 Next is a KH sniper heart shirt in size medium. It's been very gently used and the logos are still crisp.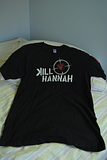 Last, but not least, are my signed copies of the Welcome to Chicago DVD and Until There's Nothing Left of Us CD. Unfortunately, I never met Garret so he was unable to sign the DVD, but both the CD and DVD have been signed by Mat, Greg, Dan and Jon.




Thanks for looking! If you'd like buy any of the items please leave a comment, or send a message here on livejournal. If you have any questions, feel free to ask! I'll do my best to clarify. :D